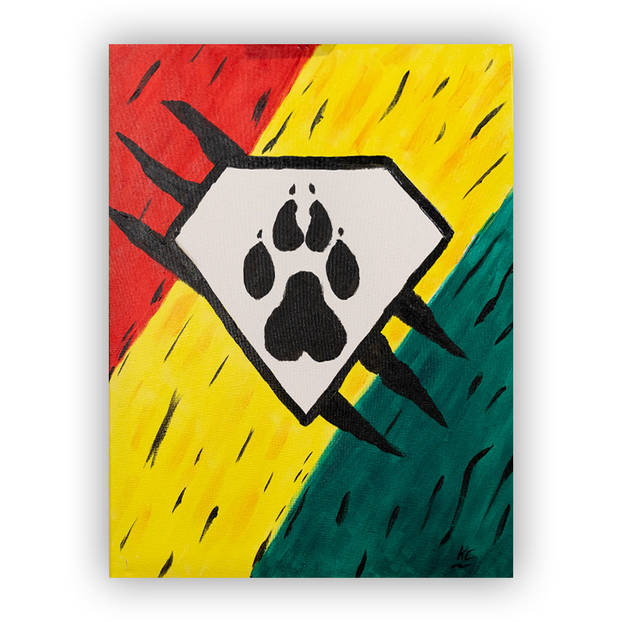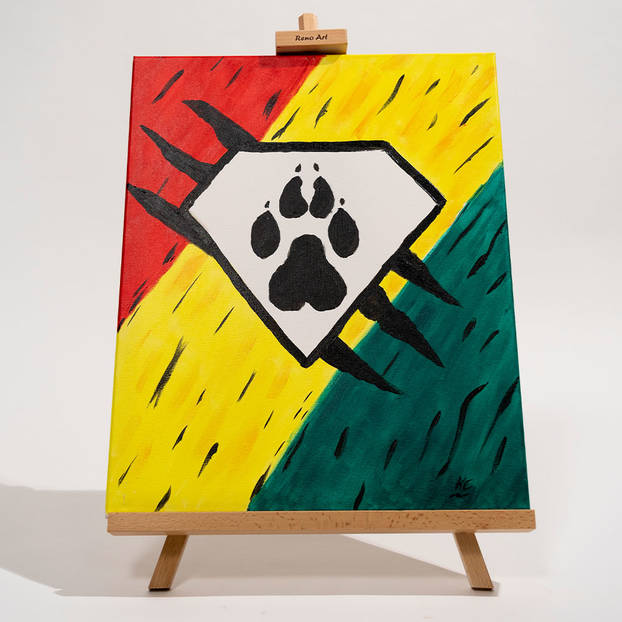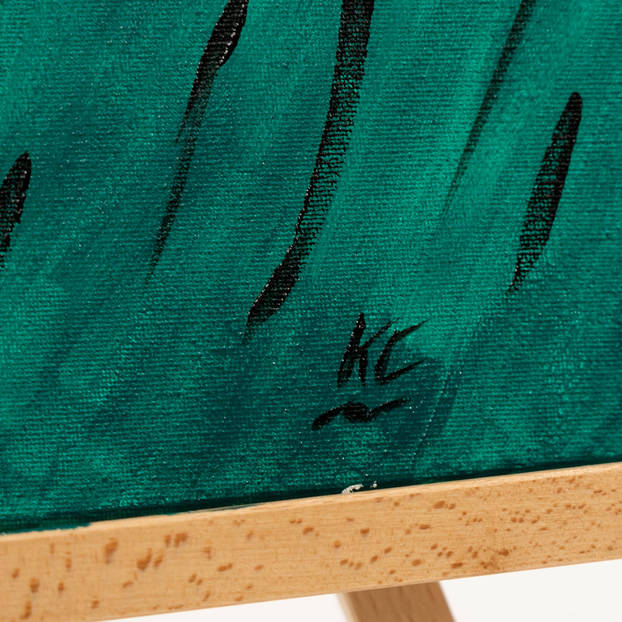 SKU: KUR-CAP-Pinot-Picasso
Kurt Capewell Heroes with Ability Painting
Auction End: 22 March 2021 12:40 (AEST)
To see how Panther Shop auctions work use this link.
Secure yourself a one-of-a-kind masterpiece courtesy of the Panthers NRL stars, who picked up their paintbrushes to help raise funds for Heroes with Ability.
Heroes with Ability is a not-for-profit organisation that runs inclusive sports programs for people with physical and intellectual disabilities.

All artworks were handcrafted at the Panthers Rugby League Academy and come personally signed by the relevant player.
Individual artwork will take between 3-4 weeks to be delivered following the completion of the auction.
Following the conclusion of the auction the piece will be available for pick-up from Panthers Rugby League Academy. If required, shipping costs must be paid by the winner of the auction.
Please login to bid.
If you do not have an account register here.
Bid History
| | | |
| --- | --- | --- |
| Date/Time | Amount | Bidder Name/User |
| 22 March 2021 12:39 | $260.00 | Ethan |
| 22 March 2021 12:32 | $255.00 | MM |
| 22 March 2021 12:32 | $250.00 | Ethan |
| 22 March 2021 12:32 | $245.00 | MM |
| 22 March 2021 12:32 | $240.00 | Ethan |
| 22 March 2021 12:32 | $235.00 | MM |
| 22 March 2021 12:32 | $230.00 | Ethan |
| 22 March 2021 12:32 | $225.00 | MM |
| 22 March 2021 12:32 | $220.00 | Ethan |
| 22 March 2021 12:32 | $215.00 | MM |
| 22 March 2021 12:31 | $210.00 | Ethan |
| 22 March 2021 12:31 | $205.00 | MM |
| 22 March 2021 12:29 | $200.00 | AT |
| 22 March 2021 12:14 | $195.00 | MM |
| 22 March 2021 12:03 | $190.00 | AT |
| 22 March 2021 12:01 | $185.00 | MM |
| 22 March 2021 12:01 | $180.00 | AT |
| 22 March 2021 12:01 | $175.00 | MM |
| 22 March 2021 11:59 | $170.00 | AT |
| 22 March 2021 10:42 | $165.00 | MM |
| 22 March 2021 10:33 | $160.00 | Dokeefe |
| 19 March 2021 10:48 | $155.00 | MM |
| 19 March 2021 10:47 | $150.00 | DC |
| 19 March 2021 10:47 | $145.00 | MM |
| 19 March 2021 10:31 | $140.00 | DC |
| 19 March 2021 10:30 | $135.00 | MM |
| 19 March 2021 10:29 | $130.00 | DC |
| 19 March 2021 10:29 | $125.00 | MM |
| 19 March 2021 10:18 | $120.00 | DC |
| 19 March 2021 06:32 | $115.00 | MM |
| 19 March 2021 00:51 | $110.00 | Dakoda009 |
| 18 March 2021 21:45 | $105.00 | MM |
| 18 March 2021 21:42 | $100.00 | Dakoda009 |
| 18 March 2021 08:35 | $95.00 | MM |
| 18 March 2021 05:37 | $90.00 | jackson |
| 17 March 2021 21:59 | $85.00 | MM |
| 17 March 2021 21:25 | $80.00 | jackson |
| 16 March 2021 13:49 | $75.00 | MM |
| 16 March 2021 13:48 | $70.00 | Telmzeey |
| 16 March 2021 13:48 | $70.00 | MM |
| 16 March 2021 13:33 | $65.00 | Telmzeey |
| 16 March 2021 13:26 | $60.00 | MM |
| 16 March 2021 13:24 | $55.00 | Telmzeey |
| 16 March 2021 11:03 | $50.00 | MM |