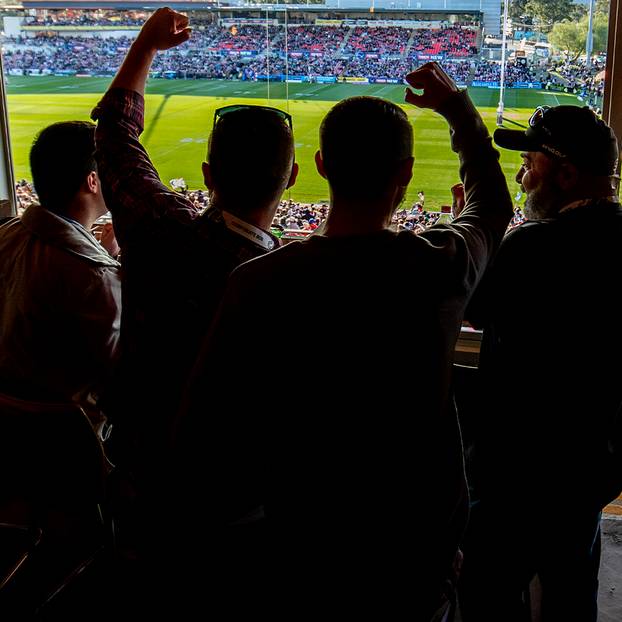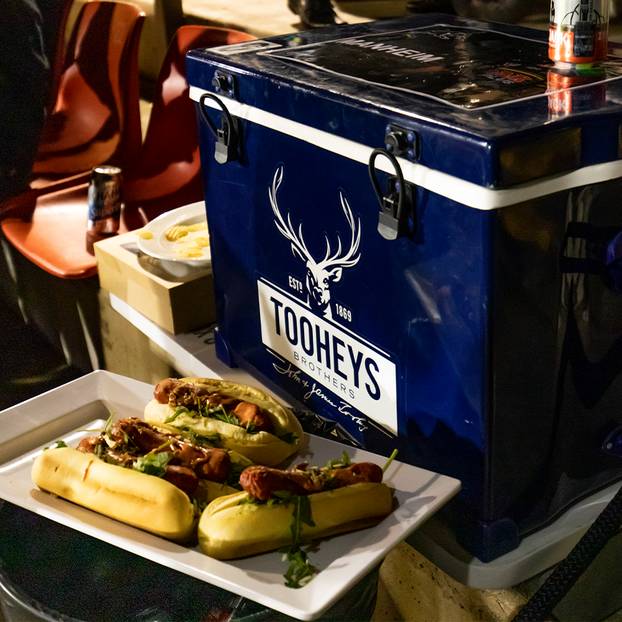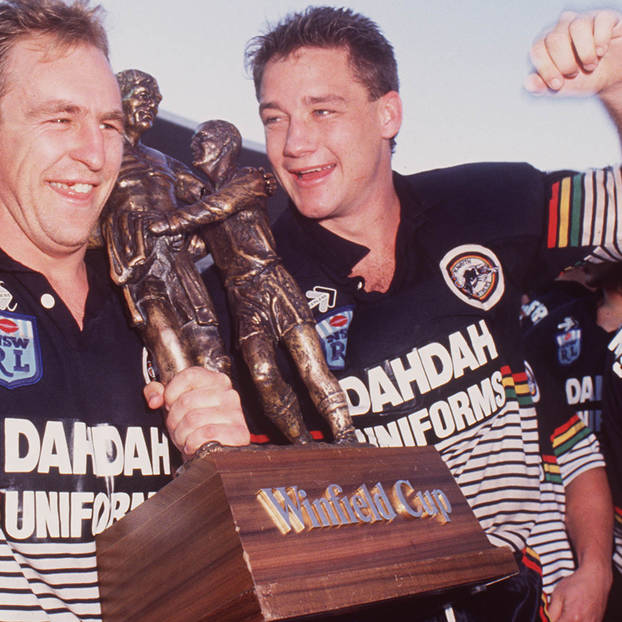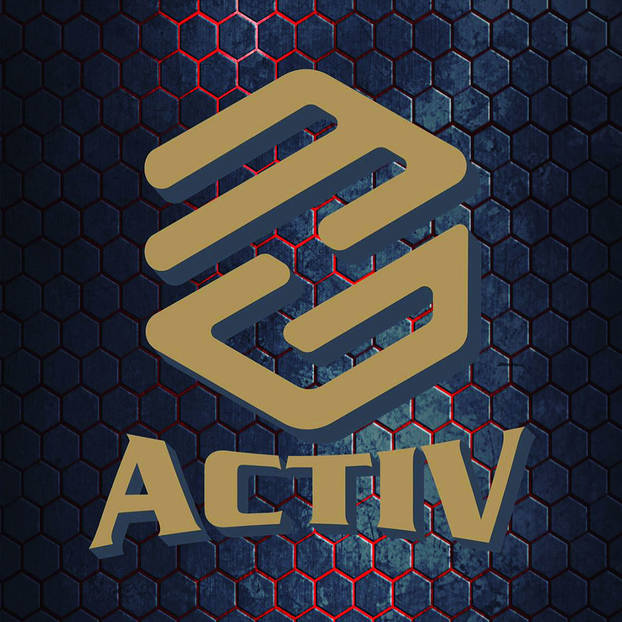 SKU: VIP Gameday Experience with Mark Geyer
VIP Gameday Experience with Mark Geyer
Auction End: 19 January 2020 19:05 (AEDT)
To see how Panther Shop auctions work use this link.
Watch the Panthers tackle the Knights in the company of club legend Mark 'MG' Geyer as he hosts you and six mates in a fully-catered open air box at Panthers Stadium.

The winner of the auction will also secure a 12-month membership to MG Activ - the newest fitness facility in Penrith.
MG will take you to the Panthers sheds following full-time where you can meet the players and enjoy the emotion of the team song.

Kick-off in the Round 13 fixture is scheduled for 2.05pm Sunday 7 June.
Please login to bid.
If you do not have an account register here.
Bid History
| | | |
| --- | --- | --- |
| Date/Time | Amount | Bidder Name/User |
| 18 January 2020 20:59 | $4,115.00 | The Egg |
| 18 January 2020 20:58 | $4,050.00 | DS |
| 18 January 2020 20:58 | $4,040.00 | The Egg |
| 18 January 2020 20:58 | $4,030.00 | DS |
| 18 January 2020 20:58 | $4,020.00 | The Egg |
| 18 January 2020 20:53 | $4,010.00 | DS |
| 18 January 2020 20:53 | $3,960.00 | The Egg |
| 18 January 2020 20:53 | $3,950.00 | DS |
| 18 January 2020 20:52 | $3,510.00 | The Egg |
| 18 January 2020 20:52 | $3,500.00 | DS |
| 18 January 2020 20:52 | $3,200.00 | The Egg |
| 18 January 2020 20:52 | $3,190.00 | DS |
| 18 January 2020 20:52 | $3,180.00 | The Egg |
| 18 January 2020 20:52 | $3,170.00 | DS |
| 18 January 2020 19:49 | $3,160.00 | The Egg |
| 18 January 2020 19:48 | $3,150.00 | DS |
| 18 January 2020 19:48 | $3,150.00 | The Egg |
| 18 January 2020 19:48 | $3,110.00 | DS |
| 18 January 2020 19:48 | $3,100.00 | The Egg |
| 14 January 2020 15:53 | $3,043.00 | DS |
| 14 January 2020 15:46 | $2,960.00 | RH |
| 14 January 2020 14:55 | $2,787.00 | DS |
| 14 January 2020 14:55 | $2,765.00 | RH |
| 14 January 2020 14:55 | $2,755.00 | DS |
| 14 January 2020 14:55 | $2,510.00 | RH |
| 14 January 2020 14:55 | $2,500.00 | DS |
| 14 January 2020 14:03 | $2,310.00 | RH |
| 14 January 2020 13:52 | $2,230.00 | Stacenlate |
| 14 January 2020 13:52 | $2,220.00 | DS |
| 14 January 2020 13:52 | $2,220.00 | Stacenlate |
| 14 January 2020 13:16 | $2,210.00 | DS |
| 14 January 2020 12:57 | $2,010.00 | Mickp |
| 14 January 2020 12:57 | $2,000.00 | DS |
| 14 January 2020 12:57 | $2,000.00 | Mickp |
| 14 January 2020 12:57 | $1,910.00 | DS |
| 14 January 2020 12:57 | $1,900.00 | Mickp |
| 14 January 2020 12:49 | $1,810.00 | DS |
| 14 January 2020 12:49 | $1,800.00 | Mickp |
| 14 January 2020 12:49 | $1,800.00 | DS |
| 14 January 2020 12:28 | $1,510.00 | Mickp |
| 14 January 2020 12:28 | $1,500.00 | DS |
| 14 January 2020 12:28 | $1,500.00 | Mickp |
| 14 January 2020 11:59 | $1,060.00 | DS |
| 14 January 2020 11:57 | $1,030.00 | Pikey73 |
| 14 January 2020 11:57 | $1,020.00 | Teach |
| 14 January 2020 11:45 | $1,010.00 | Pikey73 |
| 14 January 2020 11:45 | $1,000.00 | Braydenc |
| 14 January 2020 11:36 | $810.00 | Pikey73 |
| 14 January 2020 11:36 | $710.00 | DS |
| 14 January 2020 11:36 | $700.00 | Pikey73 |
| 14 January 2020 11:36 | $410.00 | DS |
| 14 January 2020 11:36 | $400.00 | Pikey73 |
| 14 January 2020 11:35 | $270.00 | DS |
| 14 January 2020 11:35 | $260.00 | Pikey73 |
| 14 January 2020 11:29 | $250.00 | DS |